School of Continuing Studies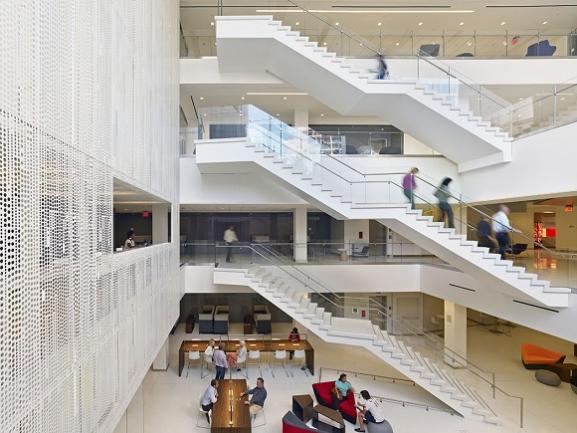 Kelly J. Otter, Ph.D.

Dean

Marcel J. Bolintiam

Associate Dean, Executive and Language Education

Stacey Corcoran

Chief Marketing Officer

Kevin Holmes

Executive Director, Enrollment Management

Michele Mackie, Ph.D.

Senior Associate Dean, Academic Affairs and Compliance

Kelly Schoepke

Executive Director, Students and Academic Operations

Shenita Ray, Ph.D.

Vice Dean, Education and Faculty Affairs
Jeremy A. Stanton

Chief Digital Officer
Mission Statement of SCS
The mission of the School of Continuing Studies (SCS) is to deliver a world-class, multidisciplinary education to a diverse array of communities and individuals throughout their academic and professional careers, to improve employability, develop workforces and contribute to building a civic-minded, well-informed and globally-aware society.
History of SCS
The School of Continuing Studies (SCS) at Georgetown was founded in 1956 as the Georgetown University Summer School. The name of the school was changed to the School for Summer and Continuing Education in 1971. Liberal Studies, the oldest degree program within the School, was launched in 1974, offering the Bachelor of Arts in Liberal Studies (BALS) and the Master of Arts in Liberal Studies (MALS) to part-time and non-traditional students interested in interdisciplinary education. The Doctor of Liberal Arts (DLS) began in fall 2005.
The Master of Professional Studies (MPS) and Advanced Professional Certificate (APC) programs, emphasizing a balance of theoretical and applied learning, began in 2007 with Public Relations & Corporate Communications and Journalism. Programs in Sports Industry Management and Real Estate began in 2008, and Human Resources Management and Technology Management began in 2009. Both Urban & Regional Planning and the Executive Master of Professional Studies (EMPS) in Emergency & Disaster Management launched in 2013. The Hospitality Management program began in 2014 and changed its name to Global Hospitality Leadership in 2017. Graduate programs in Integrated Marketing Communications, Global Strategic Communications, and Project Management were launched in 2015 with Regulatory Affairs and Applied Intelligence launching in 2017.
In addition to these degree programs, the Center for Continuing and Professional Education (CCPE) offers a variety of non-credit learning options, including open enrollment courses, professional certificate programs, and customized corporate programs in communication, leadership, management, and technology. CCPE combines Georgetown's traditions of academic rigor and ethical leadership with instruction from leaders in industry, government, and academia.
For over 50 years, the School of Continuing Studies has fulfilled Georgetown University's mission of educational outreach and inclusivity by offering a wide range of educational options to a diverse community of students and professionals. The School offers more than 600 courses, undergraduate and graduate degrees, and advanced professional certificates.